While you work, MedAffinity periodically saves back-up copies of your note. The "revert" feature allows you to return to a previous version of your note, making it easy to correct mistakes.
1. With the note open, click the "revert" button on the main menu.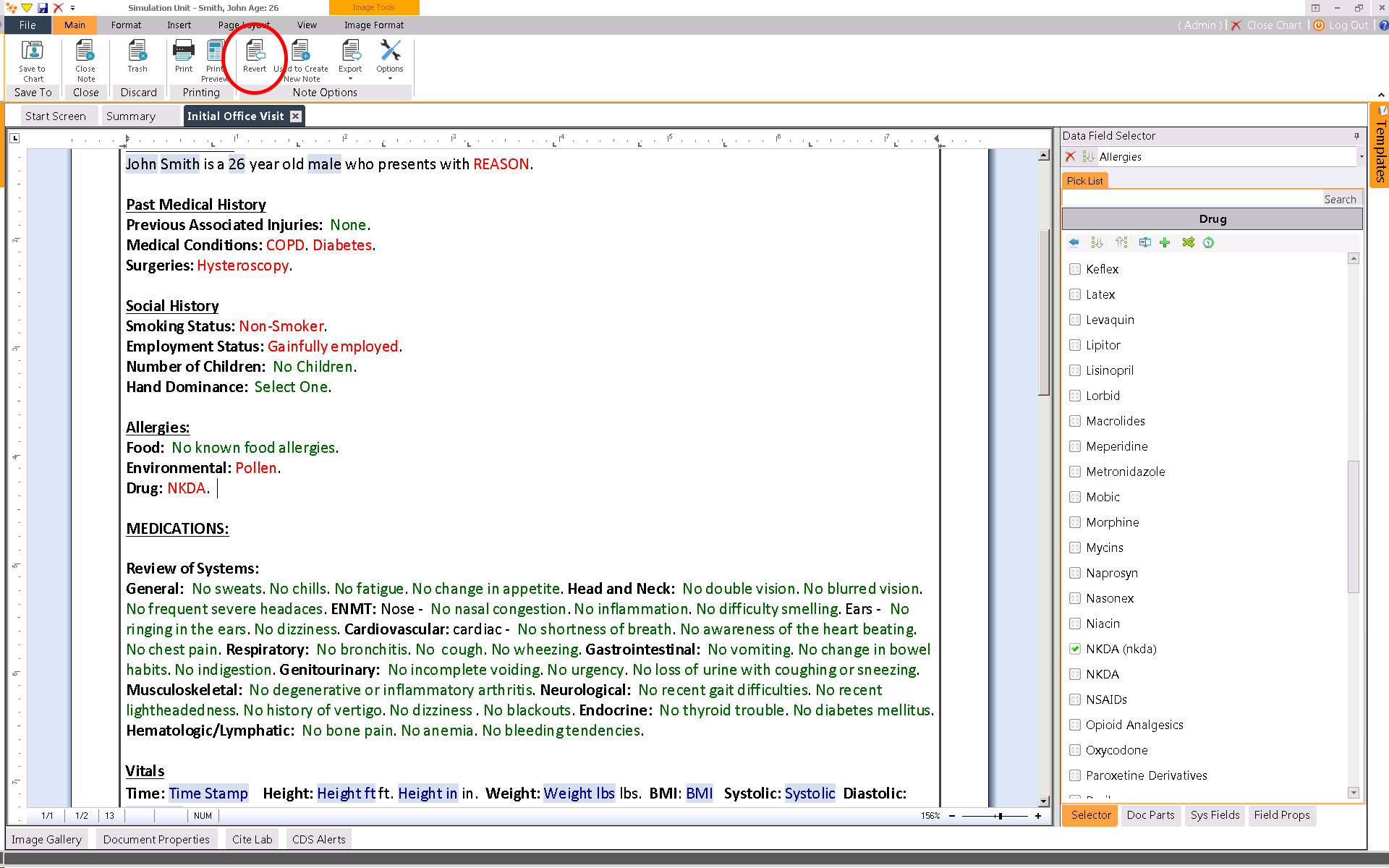 2. On the "revert" interface, click the "Document Versions" tab in the lower left-hand corner of the window. This will allow you to view a list of all of your past saved copies.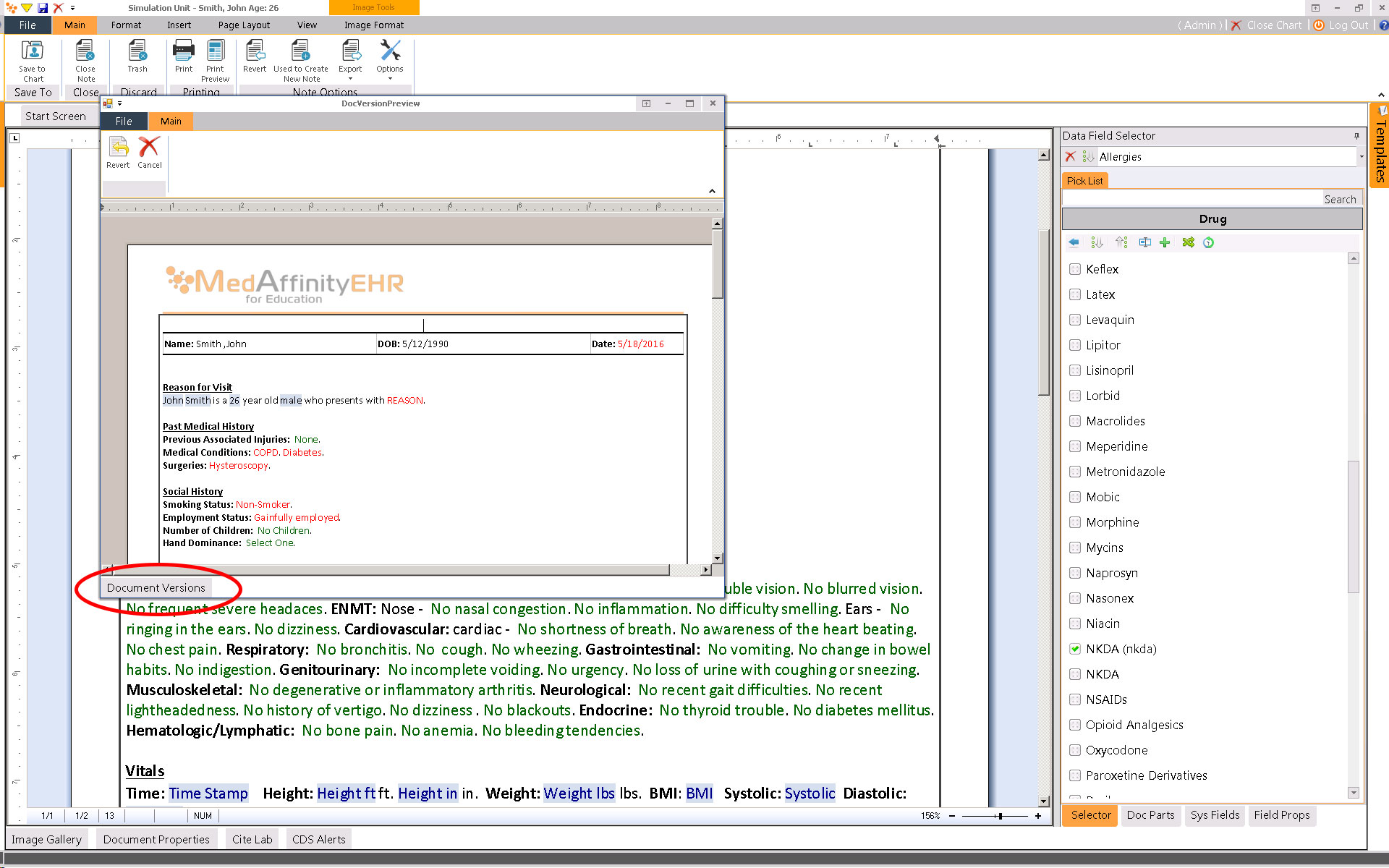 3. Click on any particular past version to preview it. This allows you to make sure that you are reverting back to the correct version.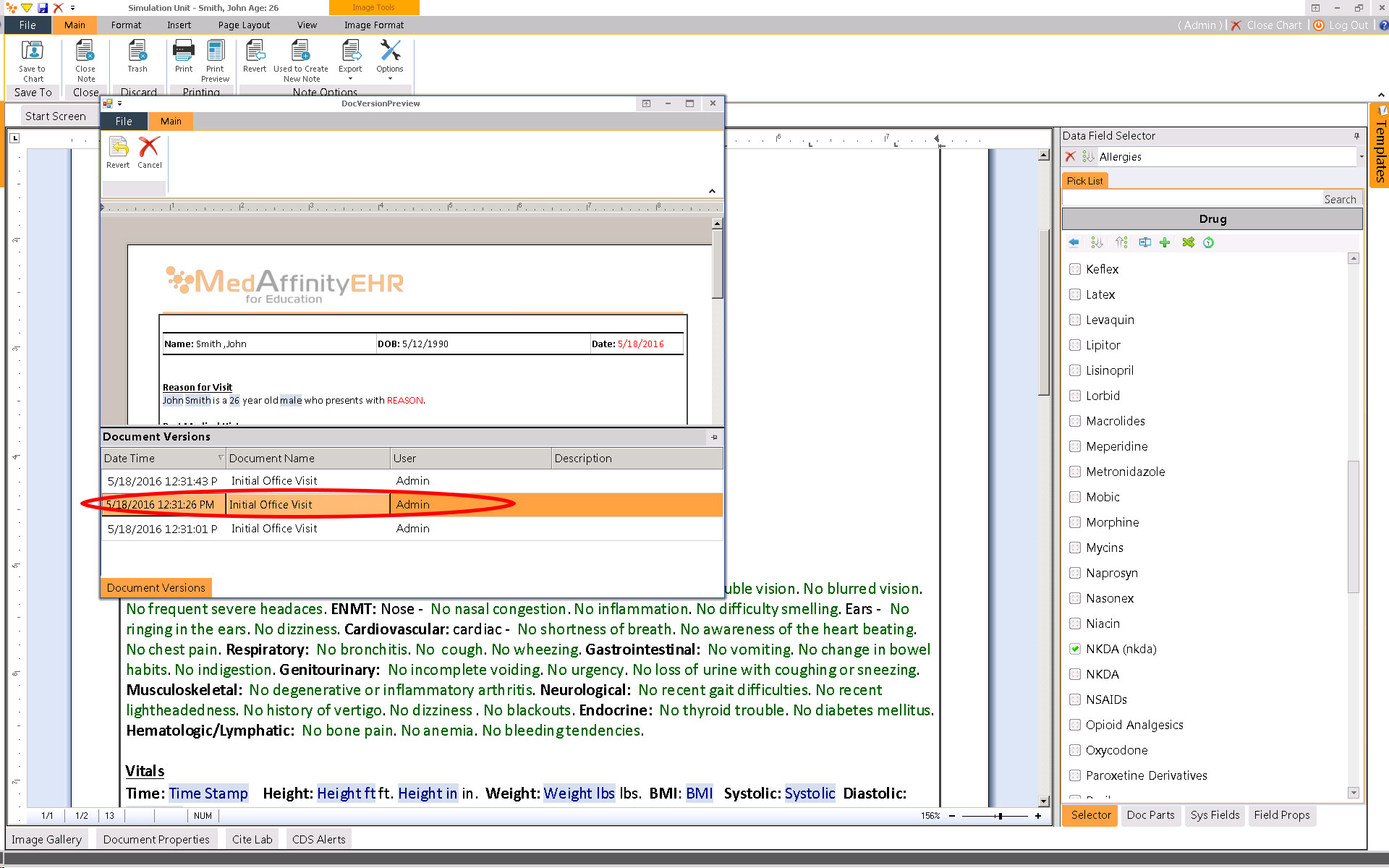 4. When you have located the correct version, click "revert" to restore your note.